Bridal Services
As you prepare for your wedding, we are delighted to be at your service. Revas Spa has, over the years, become widely respected for its experience and expertise in bridal and occasion work. With a team of over 20 hair stylists, make-up artists, nail technicians and relaxation therapists who are nationally and internationally trained, we endeavour to provide the best advice, and latest techniques available to maintain the highest quality of service available. We pride ourselves in making each and every guest shine on their special day. If you're looking for amazing value on bridal hair and make-up packages then look no further!
The First Date
The First Date
Make this a first date to remember!
Turkish Mud Rasul Chamber
A Rasul is a chamber where a traditional Arabic body treatment involving steam and mud takes place. Using mud of various colours, ingredients and minerals, you sit in a tiled steam room for approximately 50 minutes. The steam opens your pores and allows the detoxifying and healing properties of the mud to penetrate the skin. Afterwards, the star studded ceiling expels a tropical rain to gentle add moisture to the mud to soak into the skin to reap the full benefits.
As we like to have an in-depth consultation to get to know each of our brides, their wedding themes and individual styles, we like to dedicate extra time during our trials to ensure we meet each brides expectations, which is reflected in our trial times and prices.
The Wedding Day
The Wedding Day
Hair and Make Up 
On your wedding day let us take care of all of your stress. With prosecco on arrival for your party, We will also look after all of your guests.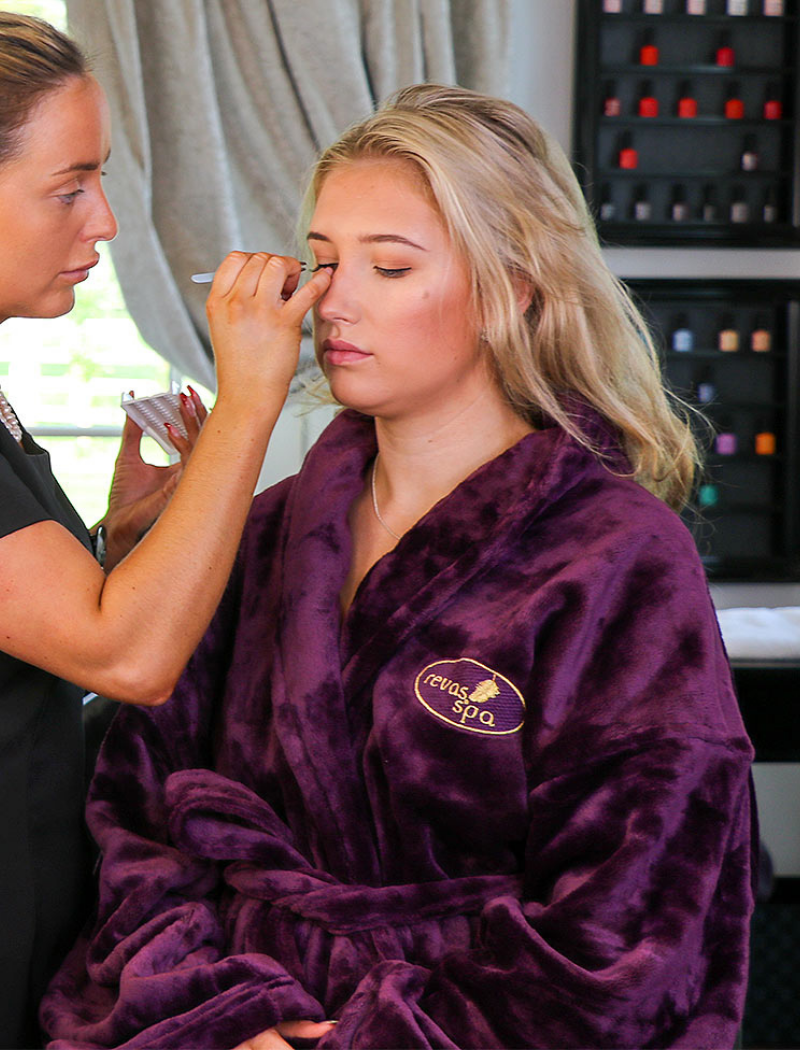 Begin your escape with This exotic nut oil scalp, shoulder and back massage to restore balance, relieves tension, and leaves the hair and skin luminous and healthy. Followed by a Simone Mahler stem cell infused hyaluronic facial. Using AHA's to exfoliate and vitamin C to stimulate collagen production leaving skin softened and protected against environmental aggression. Choice of hydrating, detoxifying, purifying or calming.